Thank Lime & Violet it's Friday
Ah, finally the weekend. I'm so ready to settle in with some knitting and not emerge until Monday morning. And just in time I came home to find...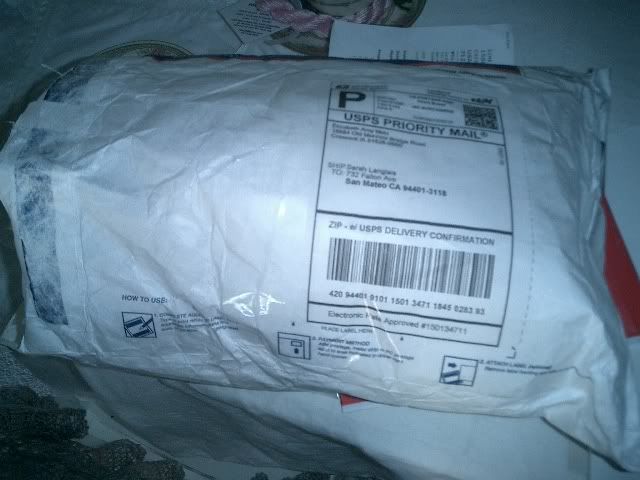 Sitting happily on my doorstep.
What's inside?
Note the nice thank-you card. I'm not kidding when I say I continue to be extremely impressed by dyers who do this. I know L&V ship a freaking LOT of yarn, so it's nice to get a personal touch.
Oh, you want to see the yarn?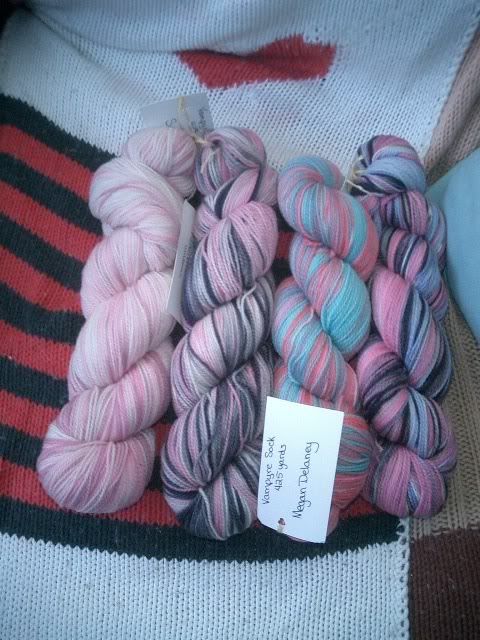 Hee. I love the pinks they use, and the colours they contrast them with. The one on the far left reminds me of one of the skeins of Yarntini I couldn't get. Hooray for the pretty!
I think the sock yarn stash may be getting a little out of control though...
Oh well, it's a weekend, and I'm not going to worry about stash!
Coming soon: Something not sock yarn. I swear. Maybe a sock, but also something totally Not A Sock.